You are currently browsing the monthly archive for October 2008.
It's that time of year again, when frost dots the landscape and trees let go of their leaves. I love the fall; everything about it makes me feel warm and cozy inside…Okay, well maybe not everything. I am a little less than thrilled with the temperature inside our house. Don't get me wrong; it's not that I've been forced to live with sub-cozy temperatures. I have had an equal part in the decision to keep things on the cool side around here, a decision greatly influenced by the unbelievably high heating bills from last winter and a strong desire to prevent a repeat of that situation. We've made several changes to our heating situation (including changing comepletely the source of our heat), but we're still doing our best to stay on the safe side of things.
What this means for me is that I've been craving all things warm. Blankets and quilts, sweaters and scarves, cider and pie (honestly, when am I not craving those), all have been making repeat appearances in my thoughts of late. So, as I sit and sip a cup of cider, I  thought I'd share of few of my faves with you.
I've been eyeing this scarf from Bombshell Studios for a few weeks now. Isn't the color gorgeous? You can find more beautiful scarves handmade by Melissa here.
I've been wanting some fingerless gloves since last winter. Since I don't knit and my crochet skills are…well, I don't really have any crochet skills, I've been thinking of making myself a pair out of fleece, which shouldn't be too difficult or expensive. Though considering how quickly I finish projects, I might be better off buying these. As much as I would love a pair of the many beautifully knitted sets on etsy, I know that in a matter of minutes they'll be stained and filthy…better to go with a couple less expensive pairs and not feel guilty every time I spill coffee on them.
A few years back my grandma made all the grandkids a flannel quilt. It has been my favorite cozying up blanket ever since, but at this point one cozy quilt isn't cutting it. All summer I've been drooling over this quilt at Garnet Hill.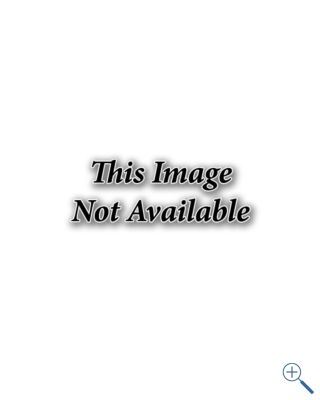 And when I saw Erin's picnic blanket on Sew, Mama, Sew, I knew I had to make one. Since picnic season is coming to a close, I believe this blanket will serve me well as a new cozy quilt. You can find the tutorial here.
There are many more comfy toasty things swimming around in my head, but that's all I have time to share for now. What does the weather have you craving?
Meet the newest member of our family.
Her name is Star.
Here's the story (the short version). She was my mom's cat. We got her when I was still in high school, which makes her about 12 years old. She's also deaf (as white cats with blue eyes often are). Due to a recent change in circumstances (several recent changes actually), my mom couldn't keep her. The thought of her going to a shelter and sitting in a cage for weeks made me sad…and the idea of her not finding another home broke my heart. (How many people would want to adopt a 12-year-old, deaf cat?) So, when I went back to Nebraska for our family reunion last month I picked her up and brought her home. The original plan was for me to find her a different home and keep her here in the meantime, but she's so little trouble…and I've kinda grown attached to her…so she's staying.
About a month ago (hey, better late than never), J and I went to the Indiana State Museum to see the Radical Lace and Subversive Knitting exhibit. I was certainly more impressed by some of the pieces than others – I tend to enjoy the ones that look like traditional knitted pieces at first until you realize it's made from some strange material…like lead…, while other pieces were way too "artsy" for me to appreciate fully (I said it before people, I'm no artist). Overall, I'm glad we managed to not miss the event. I think J even enjoyed himself. You can read more about the exhibit and the artists here and here, and I've done my best to include as much information as I can remember with each photo on my flickr page. Click each pic to go there. You can also view the rest of the photos I took here.
The season change is becoming more and more apparent every day around here. The leaves of Big Maple have begun to cover our yard and deck, and our forest-y buffer from the road is once again thinning. The nights have been rather chilly, prompting us to finally make the furnace purchase we'd been putting off all summer and to think more and more about the weather-proofing projects we've had lined up. So I thought I'd take this week to give summer one final hurrah and talk about some of the happenings that happened to happen when the weather was warm.
First up, the froggy pond. I can't tell you how much time I spent over the summer just staring at the pond searching out its little froggy inhabitants.
We've had quite the little community this year. Several little guys were J's rescue's – either from the dogs or the mower – which he tenderly transplanted to the watery haven.
We were a little nervous at first. Not only because we thought we might have killed the lily pads (which are alive and prospering, thank goodness), but also because it took so very long for the first inhabitants to settle in. We were worried that our new froggy fountain was scaring them away. (How sad that would have been!) But apparently we were just impatient, for they came in their own time and have stayed there since.
We even got to watch several little guys mature from slimy little half-frogs to full-grown amphibians. They're so tiny when they first start out!
That silly little pond has brought me so much joy this summer. I'm a little sad to say goodbye.